Pig kidney works in human patient in 'potential miracle'******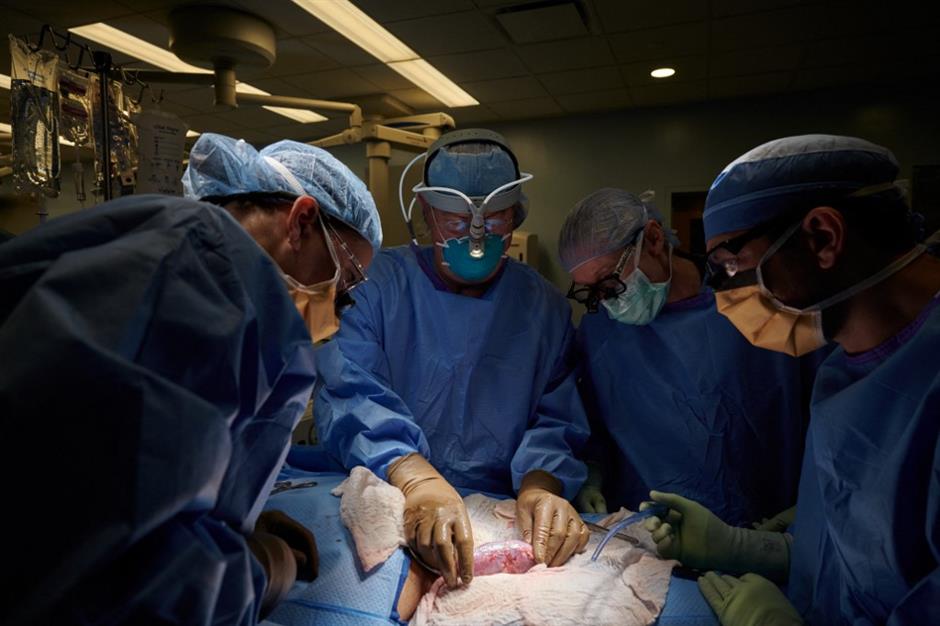 AFP
In this September 25 image courtesy of NYU Langone Health, the surgical team examines the genetically engineered pig kidney for signs of rejection.
A US medical team has succeeded in temporarily attaching a pig's kidney to a person, a transplant breakthrough hailed as a "potential miracle" by the surgeon who led the procedure.
The surgery, carried out on September 25, involved a genetically modified donor animal and a brain-dead patient on a ventilator whose family had given permission for the two-day experiment, for the sake of advancing science.
"It did what it's supposed to do, which is remove waste and make urine," Robert Montgomery, director of the transplant institute at New York University Langone, told AFP.
Critically, the organ was able to reduce the level of the molecule creatinine, a key indicator of kidney health that was elevated in the patient prior to the transplant.
Montgomery carried out the surgery with several colleagues over the course of around two hours.
They joined the kidney to blood vessels on the top of one of the patient's legs, so that they could observe it and take biopsy samples.
The patient had wanted to be an organ donor and their family was initially disappointed when told their loved one's organs were not suitable, said Montgomery.
But "they felt a sense of relief that this was another opportunity for donation," he said. The patient was taken off the ventilator and passed away following the 54-hour test.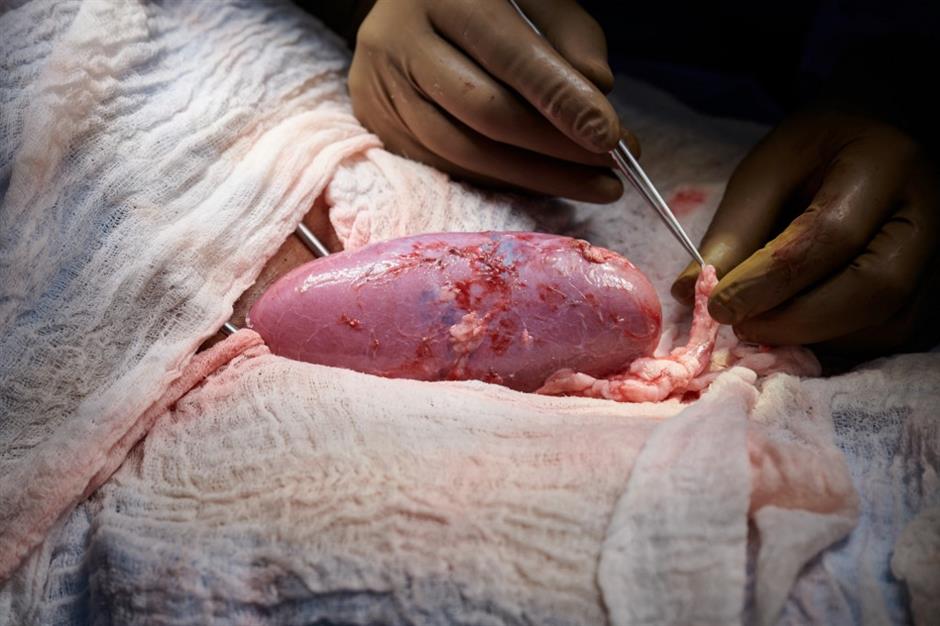 AFP
The genetically engineered pig kidney is prepared to allow for urine production.
'Important intermediate step'
Earlier research has shown that kidneys from pigs are viable in nonhuman primates for up to a year, but this was the first time it had been attempted with a human patient.
The donor pig belonged to a herd that had undergone a genetic editing procedure to knock out a gene that produces a particular sugar, which would otherwise have triggered a strong immune response and led to organ rejection.
The editing was performed by biotech firm Revivicor, a subsidiary of United Therapeutics.
"It is still a question what would happen three weeks from now, three months, three years," said Montgomery.
"The only way we're really going to be able to answer that is to move this into a living human trial. But I think this is a really important intermediate step, which tells us that at least initially, things are probably going to be okay."
He plans to submit the findings to a scientific journal in the next month, and says a clinical trial could take place in around a year or two.
The news was welcomed cautiously by outside experts, who nonetheless said they would like to see the peer-reviewed data before drawing firm conclusions.
"This news is a significant scientific achievement in the xenotransplantation field," Hynek Mergental, a surgeon at the University of Birmingham in Britain, said in a statement.
If confirmed, "it would be a major step forward in the organ transplant field that might solve the critical shortage of donor organs," he added.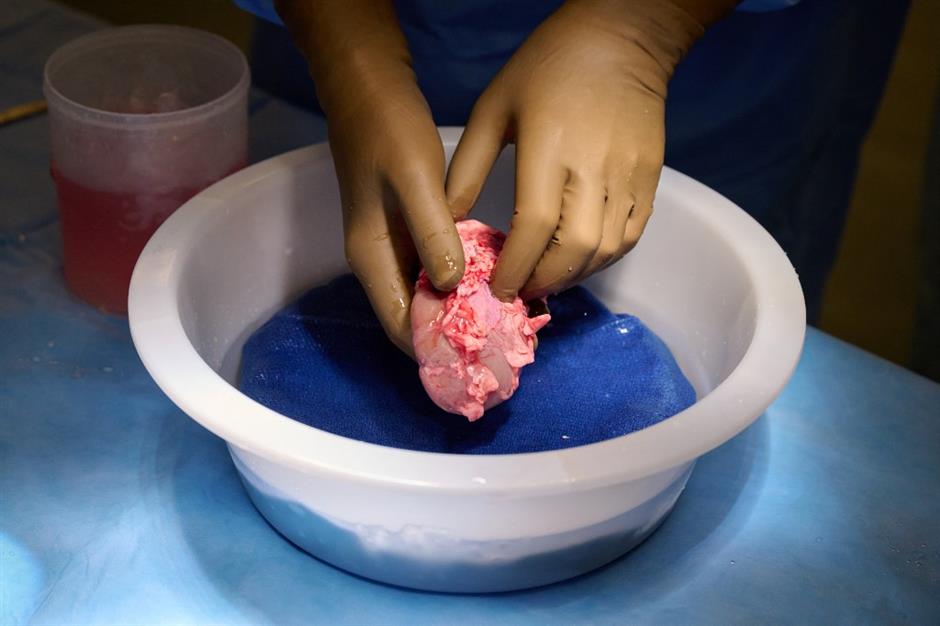 AFP
A genetically engineered pig kidney is cleaned and prepared for transplant into a person.
Organ shortage
The news comes amid a dire shortage of transplant organs.
According to official US data, there are nearly 107,000 Americans awaiting an organ – 90,000 of whom need a kidney. Seventeen Americans die each day while waiting for an organ.
To meet demand, doctors have long been interested in so-called xenotransplantation, or cross-species organ donation, with experiments tracing back to the 17th century.
Early research focused on harvesting organs from primates – for example, a baboon heart was transplanted into a newborn known as "Baby Fae" in 1984, but she survived only 20 days.
Today, pig heart valves are widely used in humans, and pig skin is grafted on human burn victims.
Pigs make the ideal donors because of their size, their rapid growth and large litters, and the fact they are already raised as a food source, said Montgomery.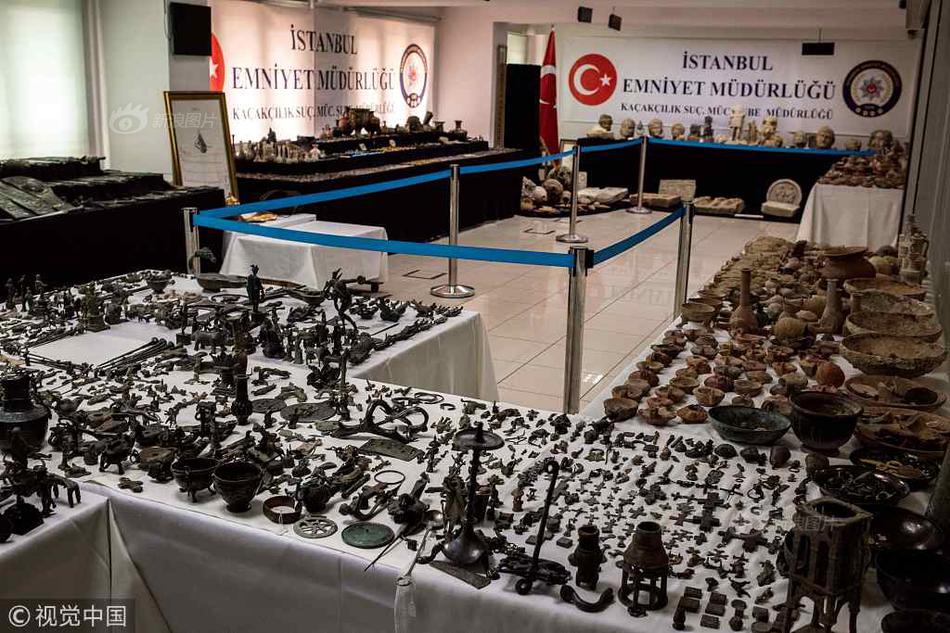 华商网2022开年微电影《高塔》今日在泾河新城开机******
  2022年2月14日早上,经过近四个月的精心策划和筹备,由西咸新区泾河新城党委宣传部指导、华商网主创、泾河新城产发置业有限公司投拍的微电影《高塔》在泾河新城崇文塔景区开机。
微电影《高塔》是以秦创原"筑巢引凤"打造人才新高地为背景,讲述了博士周围在回到家乡帮助父亲唤醒记忆的同时,也发现泾河新城已然成为了高端人才的创业热土,并最终决定让"亲情与理想都不必远行"。世界第一高砖塔崇文塔是泾河新城的地理标志,同时它所传递的"崇文尚学"精神也从明代之后一直感召着三秦学子。微电影《高塔》将这一精神贯穿始终,呈现当下年轻人筑造属于新时代的"高塔"。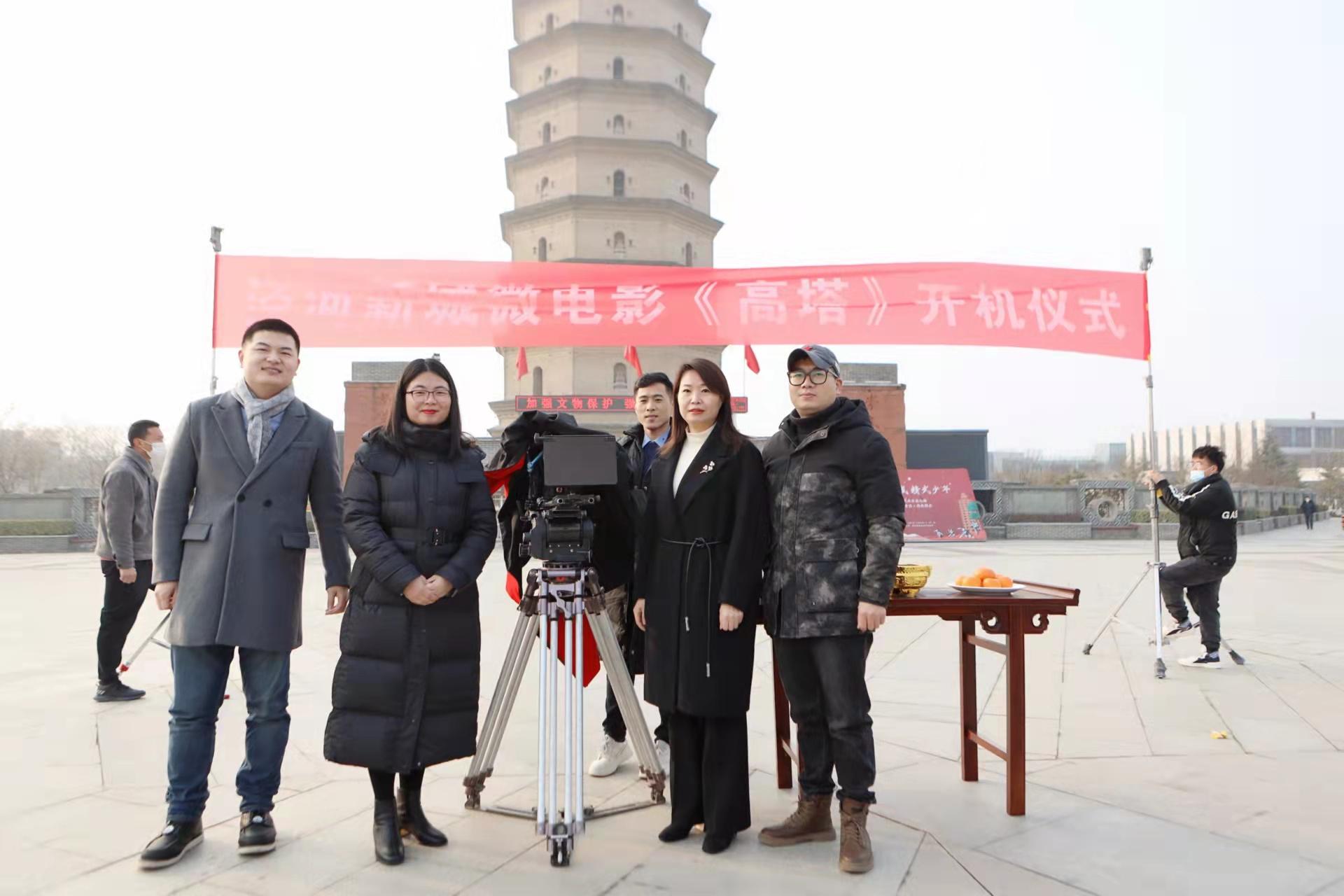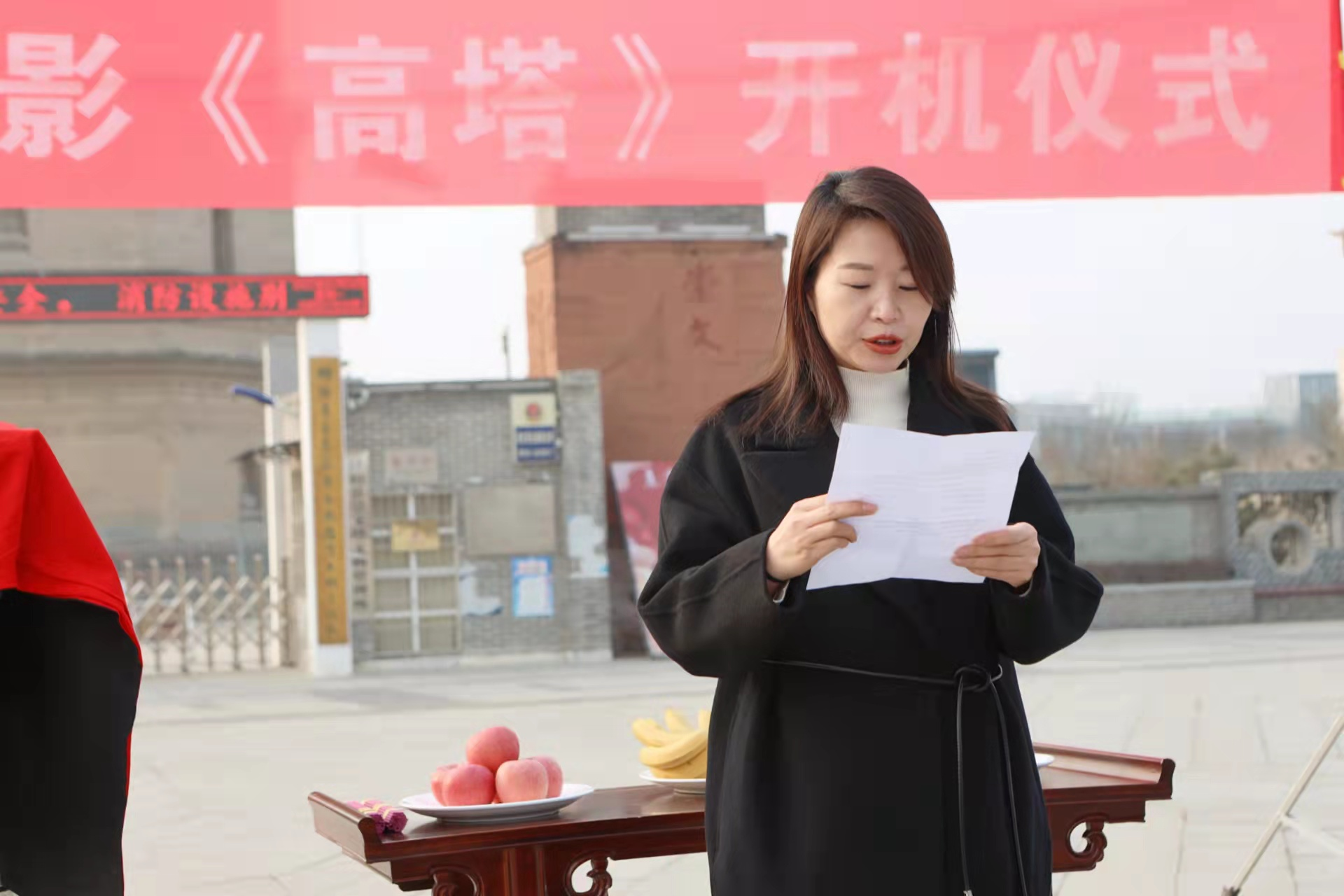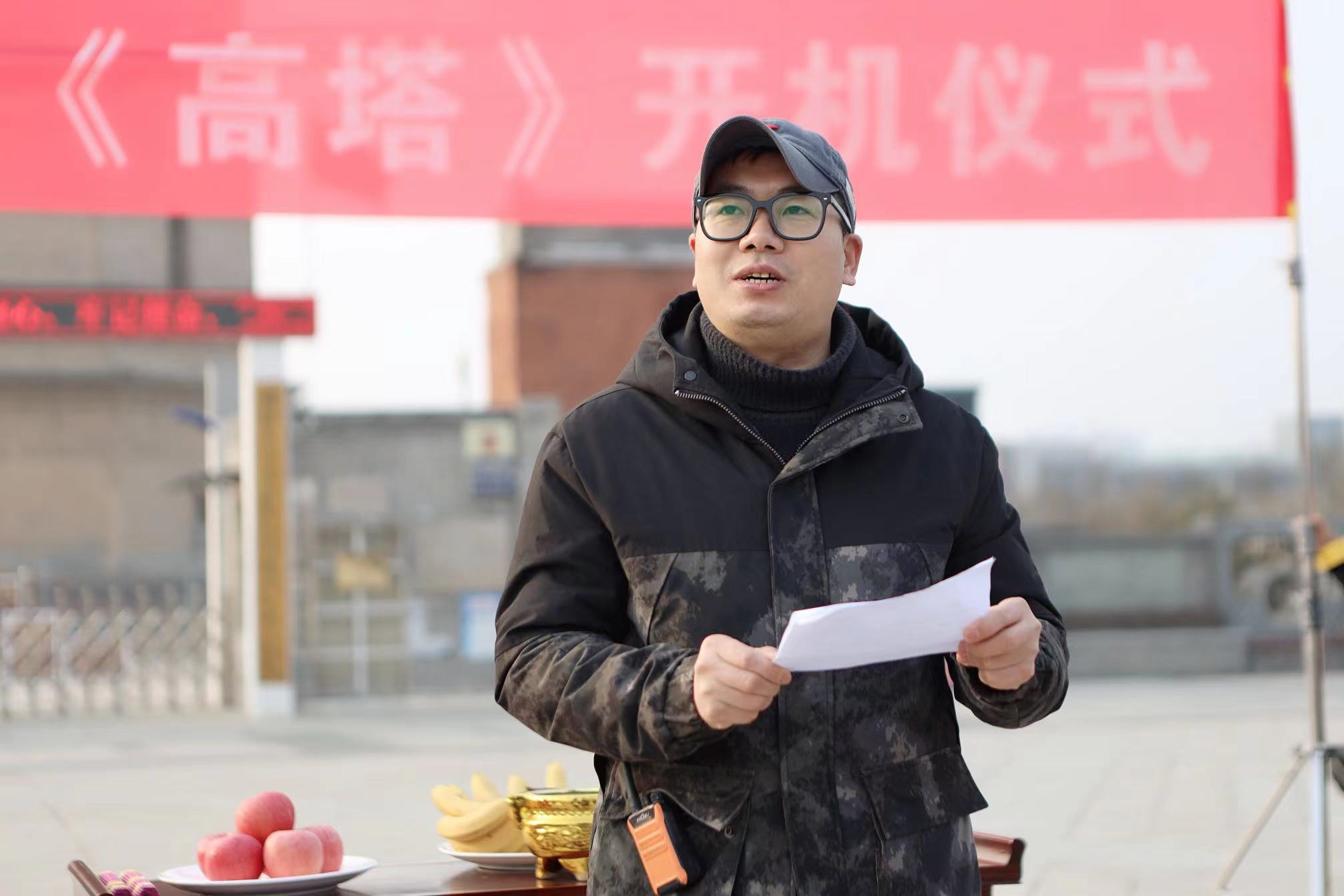 近年来,泾河新城以"西安北跨战略核心聚集区"为发展定位,以"做最优生态环境、引最多优秀人才、聚最强高端产业"为发展路径,积极构建"科技创新新引擎、先进制造业新高地",打造科技中心、创新中心、人才中心、休闲宜居中心,强化"灵动泾河"的城市品牌影响力。这座快速崛起之城、创新活力之城和宜居宜业之城正在西安以北熠熠生辉。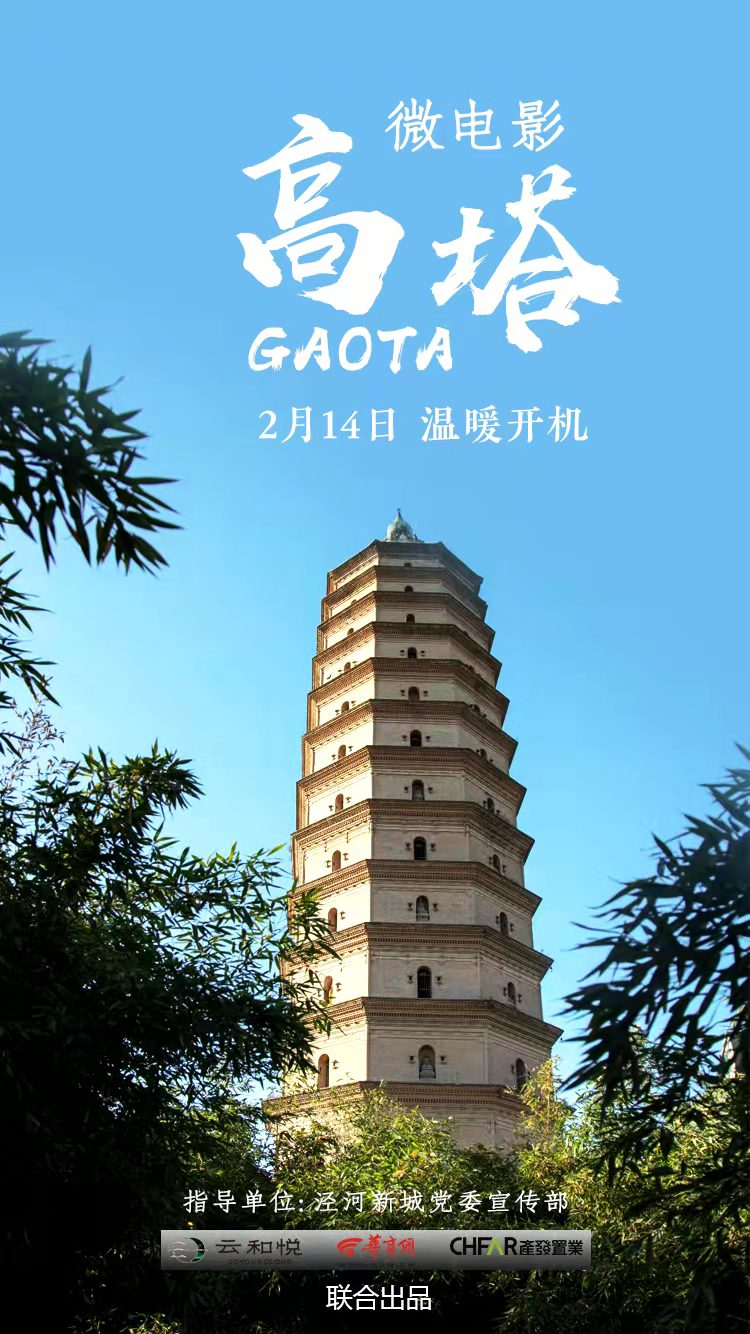 一座新城,从无到有、从起步到完善,都离不开城市建设者的身影。作为泾河新城管委会出资成立的国有企业,泾河新城产发集团是这片区域发展的见证者和推动者。以资本为纽带、以市场为导向、以重大项目为带动,不仅承担了土地开发的基础设施投资的任务,也参与多个以社会效益为主的城市配套建设。从2022年一月份开始,产发置业联合华商网等媒体推出"大西安向北新城崛起"的主题系列宣传,微电影《高塔》是其中亮点之一。作为制片方,产发置业表示希望未来能有更多的人才、企业在"崇文尚学"的感召之下,来到泾河新城。感受泾河新城良好的营商环境、参与这里如火如荼的建设与发展。
来源:华商网
编辑:杨静
【帝王彩票-首页👉👉十年信誉大平台,点击进入👉👉 打造国内最专业最具信赖的彩票平台,为您提供帝王彩票-首页用户登录全网最精准计划软件,APP下载登陆,强大的竞彩网上推荐!!】
专家解读|西安规定不出户不聚集的缘故:确保这轮核酸筛选精确******
  昨(12月26日)夜间,西安市疾病防治监测中心办公室主任陈志军接纳新闻媒体访谈时强调:《有关相互配合搞好新一轮核酸筛查工作中的通告》决策12月27日12时西安全省运行新一轮核酸筛查。《通告》关键注重了"全部住户除按要求参与核酸取样外,均出不来户、不集聚。"。
  往往这样做,主要是三个层面的缘故。
  一是由于现阶段的人群中也有许多没有症状的病毒感染者都还没筛查出去,群众出来之后有可能会被感染;
  二是此次病毒力很强,在近距、安全防护不及时,尤其是密闭空间中防护措施不合格很有可能会被感染,因此最好的办法便是足不出门;
  三是假设你本身是没有症状的病毒感染者,你出去之后也有可能会传递给其他人。
  与此同时,《通告》考虑到了疫情防控核酸检验、民生保障和学员等特殊群体工作中生活需要,相对应做出了充足的分配。
  因而,期待各界人士和西安群众好朋友了解适用,严格执行《通告》规定,足不出门、不集聚,降低被感染风险性,再次按要求相互配合搞好核酸筛查相关工作中。
来源于:华商网-华商报。
编写:胡泽鹏。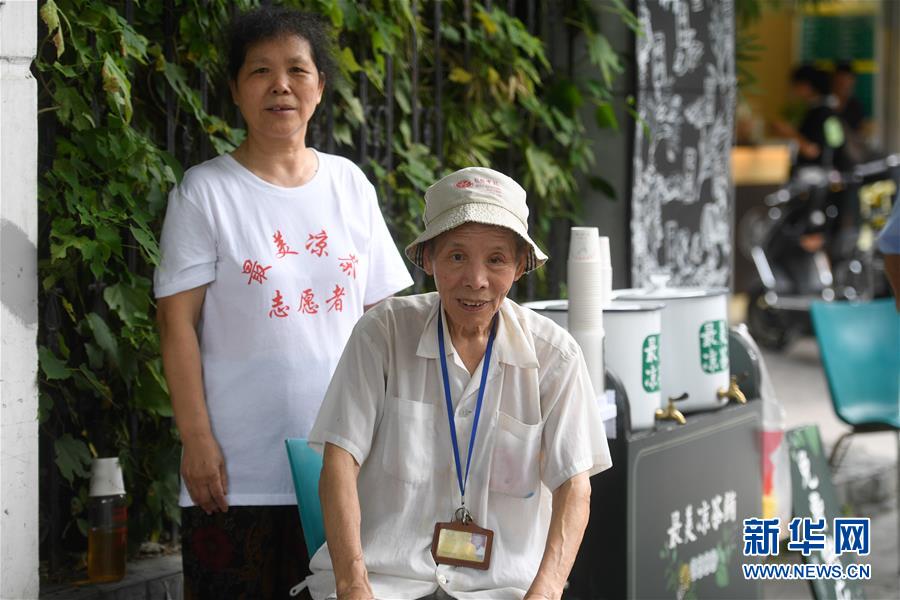 World leaders gather in Glasgow for make******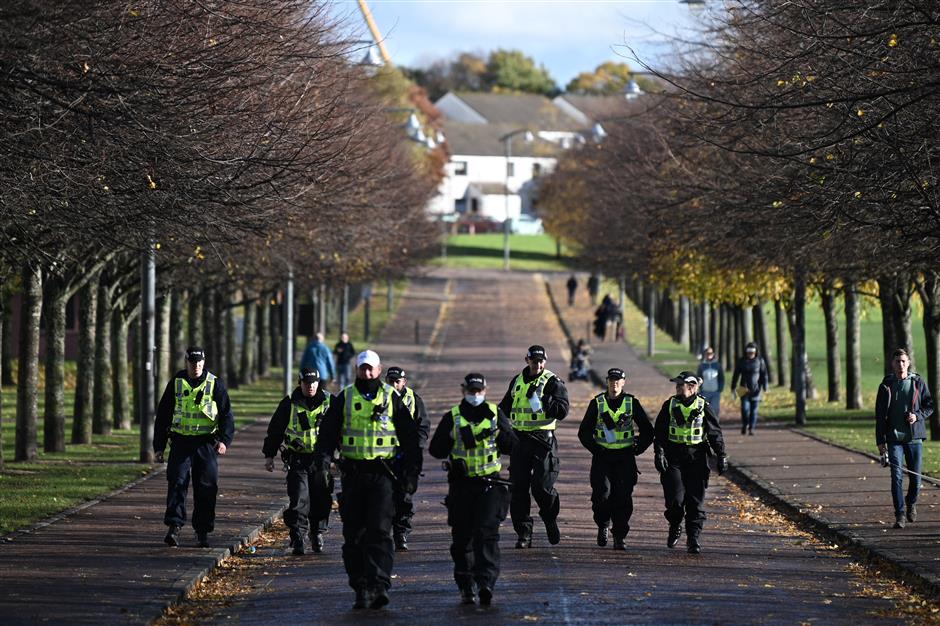 AFP。
Police officers patrol Glasgow Green near the Scottish Event Centre in Glasgow, Scotland, on Saturday, ahead of the United Nations COP26 climate summit.。
World leaders began descending on the Scottish city of Glasgow yesterday for the United Nations COP26 summit, billed as a make-or-break chance to save the planet from the most calamitous effects of climate change.。
Delayed by a year due to the COVID-19 pandemic, COP26 aims to keep alive a target of capping global warming at 1.5 degrees Celsius above pre-industrial levels – the limit scientists say would avoid its most deadly consequences.。
Meeting that goal, agreed in Paris to much fanfare in 2015, will require a surge in political momentum and diplomatic heavy-lifting to make up for the insufficient action and empty pledges that have characterized much of global climate politics.。
The conference needs to secure more ambitious pledges to further cut emissions, lock in billions in climate finance, and finish the rules to execute the Paris Agreement with the unanimous nod of the nearly 200 countries that signed it.。
"Let's be clear – there is a serious risk that Glasgow will not deliver," UN Secretary General Antonio Guterres told leaders of the Group of 20 rich nations last week. "Even if recent pledges were clear and credible – and there are serious questions about some of them – we are still careening towards climate catastrophe."
The existing pledges to cut emissions would see the planet's average temperature rise 2.7 degrees this century, which the UN says would supercharge the destruction that climate change is already causing by intensifying storms, exposing more people to deadly heat and floods, killing coral reefs and destroying natural habitats.。
The signals ahead of COP26 have been mixed. A new pledge last week from China, the world's biggest polluter, was labelled a missed opportunity that will cast a shadow over the two-week summit. Announcements from Russia and Saudi Arabia were also lackluster.。
The return of the United States, the world's biggest economy, to UN climate talks will be a boon to the conference, after a four-year absence under president Donald Trump.。
But like many world leaders, President Joe Biden will arrive at COP26 without firm legislation in place to deliver his own climate pledge as Congress argues over how to finance it and new uncertainty about whether US agencies can even regulate greenhouse gas emissions.。
Leaders of the G20 meeting in Rome this weekend will say they aim to cap global warming at 1.5 degrees, but will largely avoid firm commitments, according to a draft statement.。
The joint statement reflects tough negotiations, but details few concrete actions to limit carbon emissions.。
The G20, which includes Brazil, China, India, Germany and the US, accounts for about 80 percent of global greenhouse gas emissions, but hopes the Rome meeting might pave the way to success in Scotland have dimmed considerably.。
Adding to the challenging geopolitical backdrop, a global energy crunch has prompted China to turn to highly polluting coal to avert power scarcity, and left Europe seeking more gas, another fossil fuel.。
Ultimately, negotiations will boil down to questions of fairness and trust between rich countries whose greenhouse gas emissions caused climate change, and poor countries being asked to de-carbonize their economies with insufficient financial support.。
COVID-19 has exacerbated the divide between rich and poor. A lack of vaccines and travel curbs mean some representatives from the poorest countries cannot attend.。
COVID-19 will make this UN climate conference different from any other, as 25,000 delegates from governments, companies, civil society, indigenous peoples, and the media will fill the event venue.。
World leaders will kick start COP26 today with two days of speeches that could include some new emissions-cutting pledges, before technical negotiators lock horns over the Paris accord rules. Any deal is likely to be struck hours or even days after the event's November 12 finish date.。
何同学打造"自己打字的键盘" 专家:实用性不强但值得肯定
1.火箭军某旅打破建制营壁垒 一营的尖子教会了六营的兵
2.敏感时期联手美国在中印边境高调搞军演 印度心机暴露
3.健全薪酬追索扣回机制专治"炫富瘾"
4.iPad 将成为「苹果电脑」的新产品线