Thousands cross Polish border fleeing Russia******
It is a freezing cold night in Medyka, a south-eastern Polish town on the border with Ukraine. There, traumatized Ukrainian refugees shiver as they queue to cross the border into Poland.
Having fled their homes to escape the Russia-Ukraine conflict, They hope to find shelter and safety elsewhere.
On the first day of Russia's military operation, Poland's border guard said 29,000 people came to Poland. This figure has now swelled to more than 100,000.
Some are lucky. Dozens of cars and small buses wait in the parking lot at the border, to pick up Ukrainian friends and relatives. Others, however, are less fortunate: they pace around looking flustered, repeatedly asking for information.
Even those who have a car don't know how far they will get. More than half of the gas stations along the road from Medyka to Przemysl, 10 km away, have sold their last drop of petrol for the day.
Many of the refugees do not want to deal with journalists' cameras and microphones immediately after setting foot on Polish territory. However, Julia, who had just reunited with her husband, is willing to talk to Xinhua.
Holding her one-year-old son with one arm, the 26-year-old is picking up convenience food from volunteers. Meanwhile, her older son plunges his head into a box full of plush toys, donated by local people.
Julia's family lives in a small town in western Ukraine, while her husband works at a Skoda car factory in Prague, Czech Republic. After the Russia-Ukraine conflict broke out, she decided to go to her husband's place.
Her father and brother drove her to the border area. They heard explosions along the way. She walked the last 20 km with her two sons to Poland, and was finally reunited with her husband who came to pick her up.
"The journey was difficult and dangerous, but now we are finally safe!" said Julia, who does not want to give her full name.
"What will happen in the future? I don't know."
Like Julia, Yryna also crossed the border on Saturday. She got up at 4 am, planning to go to her cousin's home with her three children.
Yryna left almost everything at her home in Truskavet, a city in Ukraine's Lviv Oblast near the border. Everyone warned her to leave as soon as she could.
"It's not about my life, but I have three kids," she said, before bursting into tears.
Her elder daughter Anna seems less worried, showing Xinhua her cat and rabbit, who are traveling with her. However, Anna said she wants to go home as her friends are there.
Terebetskyy Volodumur, a 50-year-old Ukrainian businessman, is set to cross the border to his home in Kiev – while most are traveling in the opposite direction.
He explains that he drove to Italy on a business trip on Tuesday, and heard many Ukrainians were fleeing their homes.
"It was fine when I left, but suddenly there was a war. I have three children at home, and I want to go back and stay with the children," he said.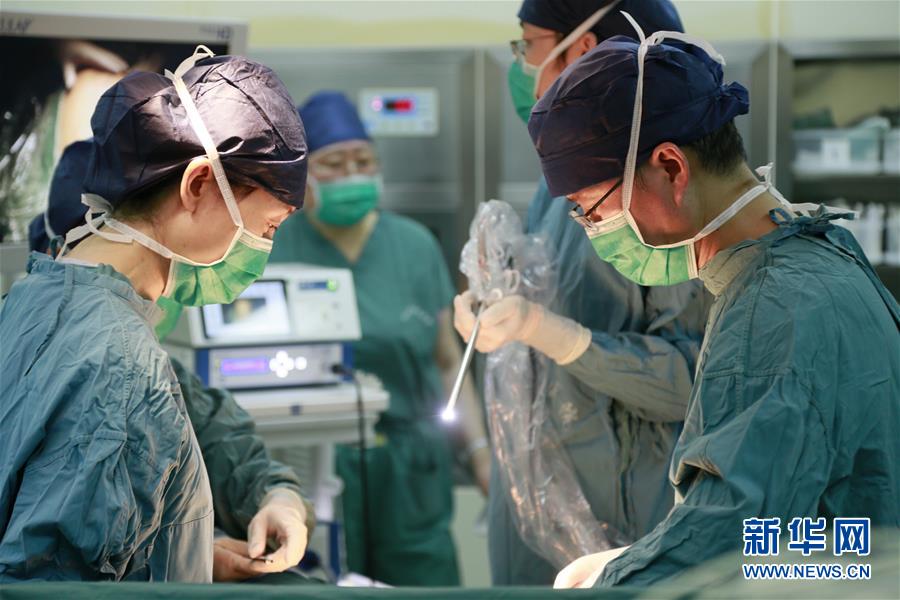 Market exchange rates in China******
BEIJING, Nov. 11 (Xinhua) -- The following are the central parity rates of the Chinese currency renminbi, or the yuan, against 24 major currencies announced on Thursday by the China Foreign Exchange Trade System:。
Currency Unit Central parity rate in yuan。
U.S. dollar 100 641.45。
Euro 100 736.66。
Japanese yen 100 5.6315。
Hong Kong dollar 100 82.321。
British pound 100 860.10。
Australian dollar 100 470.13。
New Zealand dollar 100 453.12。
Singapore dollar 100 474.27。
Swiss franc 100 698.59。
Canadian dollar 100 513.57。
Malaysian ringgit 64.77 100。
Ruble 1,113.44 100。
Rand 240.86 100。
Korean won 18,491 100。
UAE dirham 57.267 100。
Saudi riyal 58.477 100。
Hungarian forint 4,931.32 100。
Polish zloty 62.544 100。
Danish krone 100.95 100。
Swedish krona 135.69 100。
Norwegian krone 134.85 100。
Turkish lira 153.515 100。
Mexican peso 321.26 100。
Thai baht 511.95 100。
The central parity rate of the yuan against the U.S. dollar is based on a weighted average of prices offered by market makers before the opening of the interbank market each business day.。
The central parity rate of the yuan against the Hong Kong dollar is based on the central parity rate of the yuan against the U.S. dollar and the exchange rate of the Hong Kong dollar against the U.S. dollar at 9 a.m. in international foreign exchange markets on the same business day.。
The central parity rates of the yuan against the other 22 currencies are based on the average prices offered by market makers before the opening of the interbank foreign exchange market. Enditem。
【爱心彩票-购彩大厅👉👉十年信誉大平台,点击进入👉👉 打造国内最专业最具信赖的彩票平台,为您提供爱心彩票-购彩大厅用户登录全网最精准计划软件,APP下载登陆,强大的竞彩网上推荐!!】
Steve Bruce considers retirement after being sacked by Newcastle******
LONDON, Oct. 20 (Xinhua) -- Newcastle United has sacked Steve Bruce from his position as manager following just over two seasons in charge of the club form the north-east of England.
Bruce had expected to be sacked almost immediately in the wake of the Saudi takeover of the club on October 7th, but clung on for a few days more and was in charge for Sunday's 3-2 defeat at home to Tottenham which leaves them second from bottom of the Premier League without a win in its first eight games of the season.
The 60-year-old's first two seasons in charge saw Newcastle finish 13th and 12th in the table without being drawn into a battle to avoid relegation.
The club has confirmed it has already begun to search for a replacement with former Roma boss Paulo Fonseca thought to be the early favorite, although Graeme Jones will be in temporary charge for Saturday's game away to Crystal Palace.
Speaking to the Daily Telegraph newspaper after his leave had been confirmed, Bruce commented that he was considering retiring from management after a coaching career dating back to 1998.
"I think this might be my last job. It's not just about me; it's taken its toll on my whole family because they are all Geordies (from Newcastle) and I can't ignore that."
Despite being a boyhood Newcastle fan, Bruce was never accepted by the club's fans, partly because he spent most of his playing days with Manchester United and also because he had a spell coaching bitter local rivals Sunderland.
"It has been very, very tough. To never really be wanted, to feel that people wanted me to fail and saying I would fail, that I was useless, a fat waste of space, a tactically inept cabbage head," he commented, adding that his family, his wife especially "have been worried about me."
"I'm 60 years old and I don't know if I want to put her through it again. We've got a good life so, yeah, this will probably be me done as a manager," added Bruce. Enditem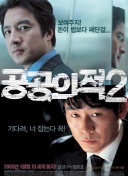 Preview: Ballon d'Or, Messi's solo dance?******
By sportswriter Wei Hua。
HONG KONG, Nov. 24 (Xinhua) -- After a year's absence, the Ballon d'Or presented by France Football is set to return next week. Amid the speculations, Lionel Messi's victory is seemingly foreseeable, but it is not a sure thing as Jorginho and Robert Lewandowski have blown the race wide open.。
According to multiple media resources, Messi's seventh Ballon d'Or is a foregone conclusion. Despite being denied by the organizers time and time again for confidentiality reasons, the rumors are indeed credible.。
For Leo, it is destined to be a bittersweet year in which he finally claimed a long-awaited major title at the senior national side when he captained Argentina to lift the Copa America trophy in July before a shock move to Paris Saint-Germain from Barcelona which he was widely believed to play for a lifetime.。
If we put the frustrating departure aside, Messi's performance on the pitch is still magnificent. He finished his last season with Barca as the best scorer of Spanish La Liga. 30 goals in domestic league on top of a Copa America laurel, Messi got the two main elements that Jorginho and Lewandowski lack to push for the Ballon d'Or.。
Maybe to the naysayers, the Argentinian star's performance at the Parc des Princes is still far from impressive, but it will barely have material impacts on the final result. When Messi scored against Nantes last Saturday to collect his maiden goal in the French Ligue 1, he almost has the key to open the door of the Theatre du Chatelet where the ceremony takes place.。
In a single calendar year, any player who wins a continental title alongside the Champions League will be considered as the top contender for the Ballon d'Or. The law is not exceptional in 2021 as Jorginho was one of the favorites after the Chelsea midfielder won the Champions League and was crowned the UEFA Euro 2020 with Azzurri.。
For many football pundits, Jorginho is a true maestro with great techniques, a strong mentality and a cool head especially with his famous jump in spot-kick. Boasting Champions League and 2020 Euros simultaneously, it once made the 29-year-old the first choice on many people's pecking order.。
But like it or not, the Italian's poor personal statistics played down his prospect in this competition. And no matter at Stamford Bridge or Coverciano, Jorginho is always behind the spotlight. If he were Cristiano Ronaldo or even a normal scorer with just 20 goals a season, he would have been a shoo-in for the prestigious award.。
In addition, the Brazilian-born somehow came down to earth after flying high in the summer, especially he missed two penalties in a row when taking on Switzerland in two decisive World Cup qualifiers, had he converted either of them, Italy would have secured a straight qualification for Qatar next year. Gradually, the halo swirling around him has vanished, so it is hard to expect Jorginho to repeat what Luka Modric had done in 2018, by comparison, leading the Azzurri to go through the play-offs is more realistic.。
Dating back to July last year, when the Ballon d'Or of 2020 was canceled due to the pandemic by the organizers who claimed "lack of sufficient fair conditions," it sparked controversies as most people thought it should be conferred on Lewandowski under any circumstances.。
In 2020, Lewandowski experienced a fantastic year, as he won the treble with Bayern Munich and became the top scorer of the Bundesliga and Champions League. As we often say winner takes all scenario, the phenomenal performance from Lewandowski made France Football's explanation look pale and weak.。
The setback didn't wane the hitman's confidence as he continued his fearsome form in the following year, but the last group finish of Euro 2020 cast a heavy shadow on his Ballon d'Or hope.。
However, Lewandowski is still backed by quite a few people as Poland national football team coach Paulo Sousa is sure that Lewandowski will win the plebiscite as "no other footballer was on his level."
If Lewandowski beats the odds to win, nobody will doubt it, just because he deserves it.。
When it comes to the Ballon d'Or, a man should never be ignored, that is Ronaldo. The Portuguese ace also put in an outstanding show this year, as he bagged the Capocannoniere in Serie A and the top scorer of Euro 2020, and often played as a difference-maker after returning to Manchester United, but he has little team honor to offer, that is lethal.。
In the past year, CR7 saw a collapsed Juve's dynasty, an early exit at Euro 2020, and a currently struggling MU, all of which will prevent him from chasing his old rival Messi.。
Anyway, Messi's seventh heaven is on the cards, but just like a football game, the final result will not be known until the last minute. Enditem。
北京三批次再挂4宗地,海淀永丰8.5万/平!
1.16.5万爱马仕自行车被抢光 客服:从法国来货 官网信息已删
2.申雪、赵宏博为挖掘机驾驶员夫妇圆梦
3.港风才知女人心 大女神氛围感普通女孩也能拥有!
4.禁止驶入,北部湾北部水域进行实弹射击